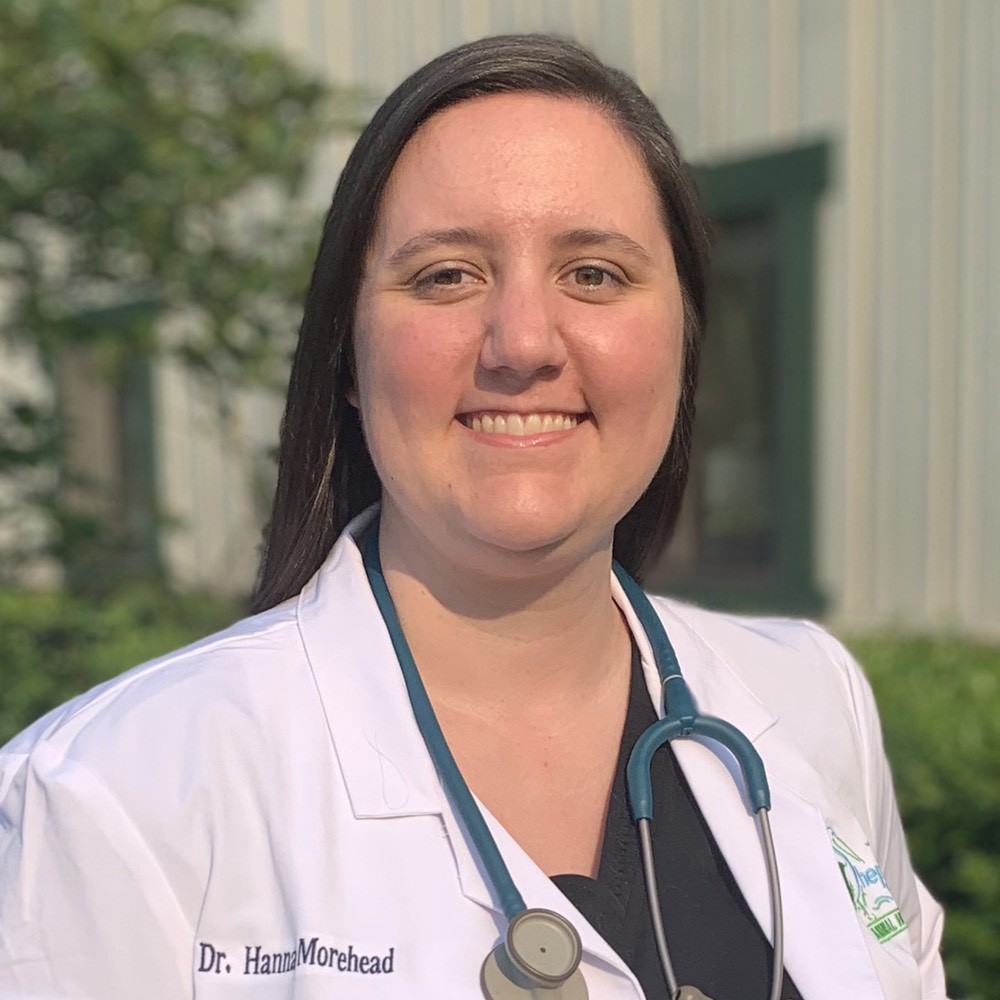 Dr. Hanna Morehead
Dr. Hanna Morehead graduated from College of Charleston with a Bachelor of Science in both Marine Biology and Chemistry. She went on to attend Ross University School of Veterinary Medicine where she completed her final year at the Royal Veterinary College in London, England. In the world of small animals she particularly enjoys surgery, ophthalmology and feline medicine.
She currently has 2 cats and 1 dog, with every expectation of adding to her fur family when the right additions come along.
In her free time she loves traveling, enjoying a relaxing day at the beach and keeping the old family traditions of southern baking and quilting alive.